Radiant Images to Showcase Its Latest in Digital Cinematography at the J.L. Fisher BBQ this Saturday
Digital cinema innovator will feature custom gimbals, specialty lenses and accessories at the May 17 Burbank event

Radiant Images, a solution-oriented digital cinema rental house and innovator, will showcase its array of customized camera stabilizers – including the MōVI M10, Novo Stabilized and wireless geared MōVI accessory – at the annual J.L. Fisher event on Saturday (May 17) in Burbank.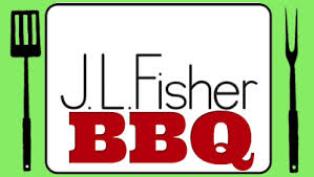 Visitors to the Radiant Images (www.radiantimages.com) tent also will get a close-up look at some of the hottest gear and latest advancements in digital cinema, such as the Phantom Flex 4K, RED Dragon, Codex Vault 2 and other custom gear designed with the artistic interests of the cinematographer in mind. In addition, Radiant's team of experienced rental agents will join the company's technicians, led by VP Michael Mansouri, at the event.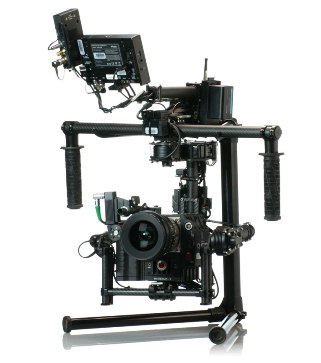 The eighth J.L. Fisher, SOC, ICB & ASC Annual Mixer is set for 9 a.m. to 4 p.m. this Saturday, May 17, at J.L. Fisher, 1000 W. Isabel St. in Burbank. The free event brings together film industry professionals to learn about new products and techniques from top suppliers throughout the region.
"J.L. Fisher provides us with a tremendous opportunity to meet with filmmakers and camera operators in a relaxed setting and we truly look forward to participating each year," Mansouri said. "This year, in addition to everything else, we're excited to showcase our various handheld, aerial and motorized gimbals that are providing cinematographers with important new tools to achieve their vision."
Two of Radiant's gyro stabilized camera gimbals – the FreeFly MōVI M10 and Novo Stabilized – are redefining the possibilities for camera movement in cinema. Both handheld devices incorporate breakthrough camera stabilization technology to quickly solve one of the biggest challenges faced by filmmakers – moving a camera in a steady path.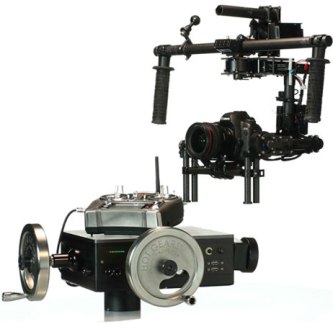 The MōVI M10 is praised for its ability to smoothly pan, tilt or roll remotely to create camera moves that are unlike anything ever seen before – yet are amazingly easy to execute.
Radiant Images has made further modifications, such as shaving off weight with lighter cables, and integrating wireless HD video and wireless focus control, to enable the MōVI to handle larger digital cinema cameras and lenses with ease, including the RED Epic, Alexa M and Canon's EOS 1DC, 5D Mark III, C300 and C500.
Radiant also created a new wireless Geared MōVI accessory to enable ultra smooth pans, tilts and rolls unachievable from the standard remote control.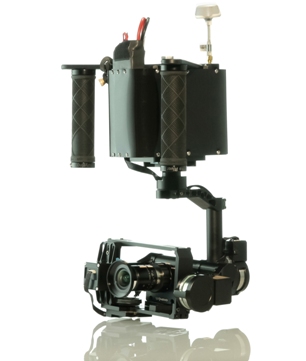 The easy-to-use, lightweight Novo Stabilized is designed specifically for Radiant's award-winning 3.2-ounce Novo digital cinema camera, giving professional filmmakers a powerful new tool with the tiny action camera. A fully outfitted Novo Stabilized weighs in at a mere four pounds.
Radiant's on-site engineer, Sinclair Fleming, created the high-performance, 3 axis stabilizer that offers 360 degrees of continuous rotation using magnetic fields and no mechanical parts. The high-torque servo drive, designed with reduction of vibration in mind, is capable of the highest precision possible.
Radiant Images also will display its fully-stabilized, four-wheeled Radcam, capable of moving fast enough to keep pace with a sprinting dog, even over rough or uneven terrain, and its Novo Copter.
Both accessories utilize the versatile Novo camera (www.novocamera.com), developed by Radiant Images and View Factor Studios.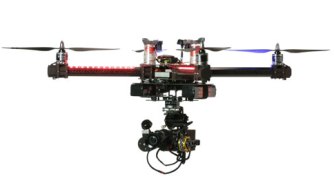 The Novo offers key cinematic features missing from other action cameras in its class, including interchangeable lens, back focus adjustment and exposure control capabilities. The camera won a MARIO Award for innovation at NAB 2013.
The Novo has been used in a number of feature films, including Transformers 4, Ten, Fast & Furious 7 and In the Heart of the Sea as well as NBC's Revolution. It was on the set for the Oscar winner Danny Boyle-produced TV drama Babylon, which was just picked up by Sundance TV for airing in 2015.
Other gear and accessories available in the Radiant Images tent on Saturday include:
The powerful new Phantom Flex4K high-speed cinema camera, capable of shooting 1000 fps at full 4K resolution and offering spectacular high-definition image quality through a wide range of frame rates.
RED's groundbreaking new 6K Epic Dragon and lightweight Dragon Carbon Fiber, which offer filmmakers dynamic range once thought impossible for a digital sensor.
The revolutionary Codex Vault and Codex Vault 2 on-set or near-set media management systems provide a simple, easy-to-use workflow solution.
Microview Lens that offer magnification up to 16x and can focus from infinity down to 18mm.
Radiant Images, which specializes in designing and building custom 2D and 3D cameras and rigs, has built a reputation among filmmakers as a go-to shop for the latest innovations and problem solving. Mansouri said his team focuses on simplicity and ease of use – key factors in the ongoing evolution of digital cinema.
For more information, visit online at www.radiantimages.com. Find Radiant Images on Facebook and Twitter.
# # #