Radiant Images Showcasing Its New, Next-level Light-Field 6DoF Capture System – Meridian – at VRLA Expo 2018
Radiant's Meridian and Radius, its new bullet-time array - both featuring the ultra-compact Sony RX0 - will be on display with sample content in Booth 153 in the South Hall
LOS ANGELES (May 1, 2018) – Attendees can delve into the future of immersive content creation and filmmaking at VRLA Expo 2018 with a visit to Booth 153, where Radiant Images will showcase its new light-field 6DoF capture system, Meridian, featuring the ultra-compact Sony RX0.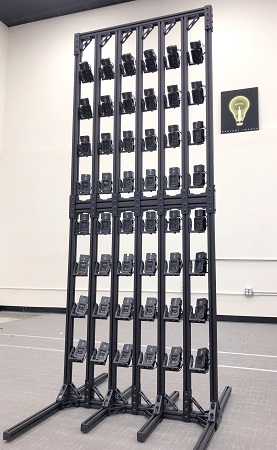 Meridian is one of two new multi-camera capture systems developed and created in 2018 by Radiant Images, an award-winning solution provider in 2D, 360 and everything related to immersive technology from the leading companies in the industry. The other system is called Radius, a versatile, ultralight bullet-time camera array featuring 70 Sony RX0s mounted on an 8-foot radius.
Radiant debuted both innovative capture systems at NAB and now at VRLA attendees will be able to view sample content from each system on screen and in the headset.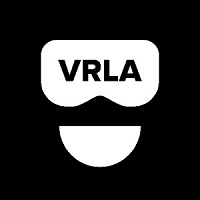 "We're focusing our creative energies on the next cycle of immersive capture technology that is going to viewers beyond VR and enable them more freedom to move within the story," said Michael Mansouri, VP at Radiant. "With the Meridian and Radius, content creators will be able to achieve truly impactful results."
VRLA, the world's largest immersive technology expo, is spread over two days, Friday and Saturday (May 4-5), from 10 a.m.-7 p.m. in the LA Convention Center. The Expo floor opens at noon each day. Register here.
Visitors to Radiant's Booth 153 will be able to get up close with the new capture systems as well as the company's other VR cameras, solutions and innovations. Also featured will be The Elumenati's GeoDome Panorama, a social, collaborative way to experience 360 media - a dynamic complement to headsets for immersive entertainment, education and enterprise.
In addition, Radiant is offering VRLA Show Specials with discounts on sales and rentals of VR cameras and technology. Details will be available at the booth during the show.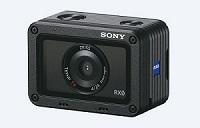 Radiant has a wide range of VR 360 cameras, rig and support equipment available for sale at http://www.360radiant.com/. As part of VRLA, Radiant is offering discounts on the purchase of the Samsung 360 Round, Kandao Obsidian and Insta360 Pro .
Based in Los Angeles, Radiant Images collaborates with creatives in Production & Post, Co-Production and through its rental house. Its VR division is recognized as an industry leader in testing and developing immersive technology, helping filmmakers and camera operators capture 360-degree content in compelling ways.
Radiant utilizes an in-house engineering team and rapid prototype capabilities, specializing in designing and building true end-to-end solutions and finding solutions that remove technical barriers for creative minds in 2D, 3D and 360/VR/AR.
Meridian and Radius were the result of a collaboration with Sony, which had approached Radiant seeking new innovations utilizing its new Sony RX0.
Given the small form factor, large sensor size and other key functions and features of the RX0, Radiant technicians quickly zeroed in on developing cinematic-quality, multi-camera capture solutions, Mansouri said.
Though developed with the RX0 in mind, he noted that both the Meridian and Radius, like most of Radiant's creations, are camera agnostic, meaning they can be used with a range of suitable cinematic cameras.
The versatile, portable Meridian light-field system aims to improve the quality and deepen the possibilities of light-field capture by providing the opportunity for the audience to have much larger volume of movement.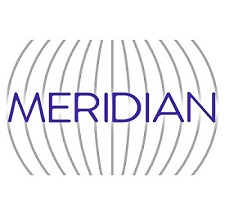 The Meridian captures live-action, 6DoF footage that enables a viewer to experience a truly lifelike immersive experience – moving forward-back, side-to-side, up-down or twisting one's head – while still maintaining the look and feel of high-quality cinematography.
Radiant's Meridian consists of 24 perfectly synchronized, equidistant Sony RX0 cameras mounted inside each modular panel. The panels of cameras capture the light from all the various angles and vantage points that pass through the area, or frame. Acting as 'windows' into the virtual world, the panels can be stacked and arranged to accommodate shots of any size, from small tabletops to large landscape environments, to create the desired immersive environment.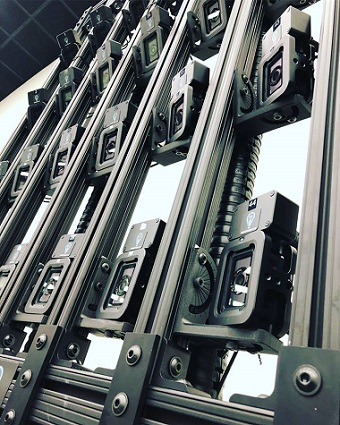 Until now, the screen acted as the 'fourth wall' separating the audience from the action in front of their eyes. With the Meridian, filmmakers can remove the fourth wall and bring an audience into a VR environment without compromising image quality.
Radiant is partnered in the development of the Meridian with leading light-field technology company Visby and its co-founder Ryan Damm, who are powering the cloud software and creating the algorithms that enable 6DoF viewing.
The Radius is an ultralight, highly configurable and scalable bullet-time camera array. The simplified design is easy and fast to set up and will soon be available for a variety of compatible camera models.
The bullet-time array enables "virtual dolly" movements from one perspective to another and can create an effect of stopped time.

Radiant put the Radius and the waterproof capabilities of the RX0 to the test recently by performing one of the only underwater bullet-time sequences ever. Footage of that shoot will be available at VRLA.
Radiant is partnering with Sam Nicholson, ASC, and his StarGate Studios, a state-of-the-art visual effects production company, to provide content creators using Radius with a true end-to-end solution – from concept to capture and post production.
About Radiant Images
Radiant Images is an award-winning digital cinema innovator and rental house providing creative solutions in 2D, 3D and everything related to immersive technology, leading-edge cameras and equipment, and unrivaled client support, to the motion picture industry worldwide.
Radiant has a dedicated VR wing inside its facility at 2702 Media Center Drive in northeast Los Angeles. For more information about Radiant Images, visit online at www.radiantimages.com. Find Radiant Images on Facebook, Instagram and Twitter.
# # #