Radiant Images Presenting First-ever Enhanced 360 Live Broadcast of Upcoming Cine Gear Expo, Available on Multiple Platforms
Radiant also will showcase its latest VR innovations in booth B107 and lead a pair of seminars on 360 camera systems, solutions and VR production at Cine Gear on June 2-3
The innovative and technical force of Radiant Images will be on full display at Cine Gear Expo 2017, from creating a first-ever enhanced 360 livestream of the event to showcasing its powerful new 360 camera systems and leading seminars on VR production.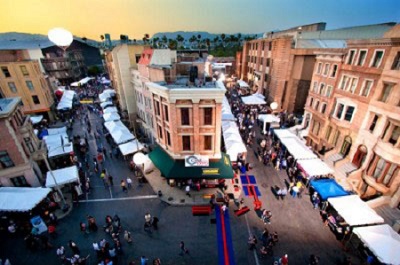 "We've reached a point in the development of virtual reality where we're now focused on helping content creators achieve something more, what you might call 'bigger than life' reality, which integrates mixed realities with cinematic cameras and volumetric capture and other 360 solutions that enables them to expand their imaginations even further, no limits," said Radiant Co-founder Michael Mansouri. "Radiant is excited to share many of these new discoveries, creations and techniques at Cine Gear."
The Cine Gear Expo, set for June 2-3 at The Studios at Paramount in Hollywood, is the premier annual event for professionals engaged in the technology, entertainment and media industry, attracting the most dedicated specialists from every major department of the entertainment production and post production world, including virtual and augmented reality.
Radiant Images, an award-winning solution provider in 2D, 360 and everything related to immersive technology from the leading companies in the industry, is playing a leading role at Cine Gear by working with partners Nokia, Voysys, HEAR360 and Finwe to create and broadcast an enhanced 360 livestream.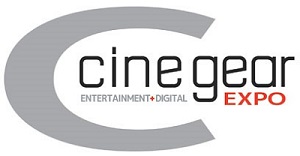 Powered by partner Nokia's OZO Live, the live broadcast is different in that Radiant will integrate a full 360 experience, captured by Nokia OZO cameras, with 2D elements, utilizing picture-in-picture technology rendered by Voysys VR Producer and spatial audio from Hear360. This will enable viewers to feel and hear the flavor and excitement of the Paramount Lot's New York Street in 360 while putting them inside seminars or up close to gear in booths on the exhibition floor via live 2D feeds. In addition, a live interview show during Cine Gear, produced by HDSLRSHOOTER.com, will be available to viewers via one of the 2D feeds within the 360 live stream.
"We're giving viewers the best of two worlds," Mansouri said. "The freedom and immersive feel of the 360 format with everything you would typically get from a 2D broadcast, including interviews, roaming cameras and close ups."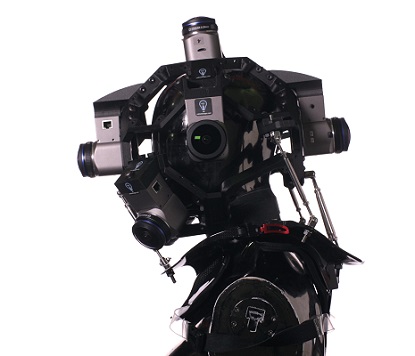 The live broadcasts on Friday and Saturday (June 2-3) will be available for streaming, courtesy of Wowza, on multiple platforms, including Facebook Live 360, You Tube Live, Twitter/Periscope 360, Apple TV, on the homepages of the Cine Gear and Radiant Images websites, and via Finwe's new LiveSYNC App for Apple IOS and Android devices.
On Friday (June 2), Radiant Images will kick off the seminar portion of Cine Gear at 11:30 a.m. in the Paramount Theater with a presentation, "VR Cameras A-Z". In alphabetical, rapid-fire fashion, Radiant representatives will provide a rundown of all methods and cameras used in 360 capture and virtual reality, ranging from single-camera 360 video to multi-camera volumetric and light field camera capture. In addition, Radiant will present all viewing methods from handsets and headsets to Dome projections. The seminar also is part of the launch of the 360 broadcast, available for viewing to anyone, anywhere.
Radiant Images is also hosting a panel discussion – "VR Production: From Concept to Reality" – on Saturday (June 3) from 4-5 p.m. in the Sherry Lansing Theater. Moderated by Andrew Schwartz, Head of Mixed Reality at Radiant Images, the panel will feature industry experts from production, cinematography, direction, post-production and distribution. Participants are:
Radiant Images collaborates with creatives in Production & Post, Co-Production and through its rental house. Known as a hub of digital cinema and VR innovation, the company utilizes an in-house engineering team and rapid prototype capabilities, specializing in designing and building true end-to-end solutions – including new cameras – and finding solutions that remove technical barriers for creative minds in 2D, 3D and 360/VR/AR.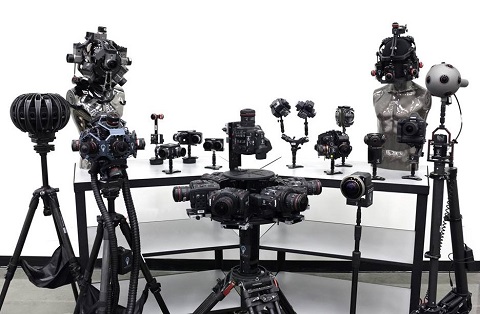 Radiant's Cine Gear booth B107, located in the outdoor B-Tank area, will showcase many of its latest solutions and new technology in 2D, 360/VR and volumetric capture, including the recently unveiled modular, camera agnostic AXA 360 and Sense 9 VR camera systems.
Attendees will be able to get up close and receive demos of the latest solutions in both 2D and virtual reality, discuss challenges and opportunities one-on-one with expert technicians and view all the possibilities for content creators and technicians working in television and cinema.
Camera systems and technology on display will include: AXA Sony, Nokia OZO, AXA Blackmagic, Mobius 2.0 POV, Z CAM SI PRO, Insta360 Pro & Nano, Jaunt One, 360 underwater solutions, GoPro Omni.
Attendees will also find Radiant solutions and innovations in the booths of a variety of industry-leading vendors (LINK TO MAP):
The exhibitor booths will be open to attendees from noon-8 p.m. on Friday, June 2, and from 10-5 p.m. on Saturday, June 3.
About Radiant Images
Radiant Images is an award-winning digital cinema innovator and rental house providing creative solutions in 2D, 3D, VR and augmented reality, leading-edge cameras and equipment, and unrivaled client support, to the motion picture industry worldwide.
Radiant has a dedicated a full staff of in-house R&D engineering both in hardware and software to push the boundaries of cinema. Radiant's facility at 2702 Media Center Drive in northeast Los Angeles. For more information about Radiant Images, visit online at www.radiantimages.com. Find Radiant Images on Facebook, Instagram and Twitter.
# # #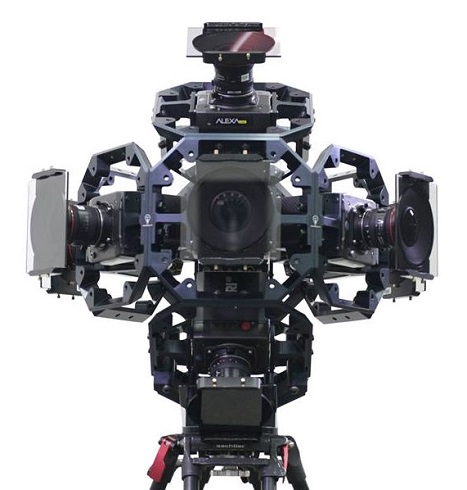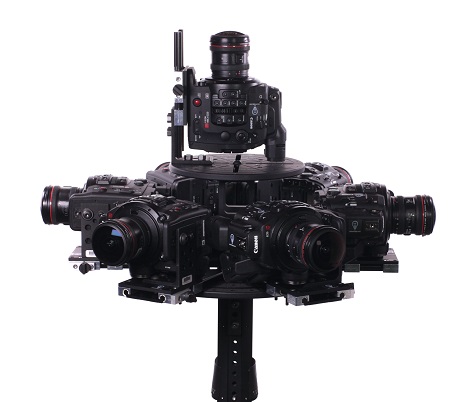 Camera Images
1st: AXA POV 360
2nd: Collection of VR AR 360-degree cameras and camera systems available at Radiant Images
3rd: AXA ARRI Alexa Mini
4th: Sense 9 Canon