Expert Industrial Designer and Product Developer Franco Lodato, Ph.D., Joins Radiant Images as Chief Innovation Advisor
Lodato's skills added as Radiant continues to take VR and 360-degree technology, innovation and content to the next level
Dr. Franco Lodato, an experienced product designer and noted visionary, has joined Radiant Images as Chief Innovation Advisor, the company announced Tuesday.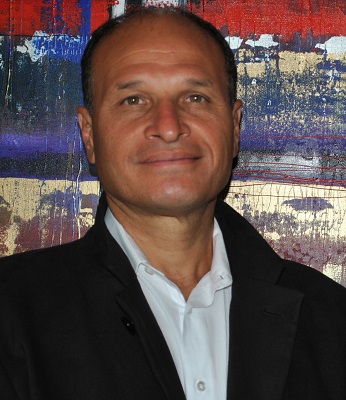 Lodato, who holds 76 patents and is best known for his work in biomimicry, will bolster efforts at Radiant Images, an LA-based rental house and hub of virtual reality creativity, to create, develop and refine new capture technologies and innovations that take VR content to the next level.
Radiant Images' VR division is recognized as an industry leader in testing and developing VR and augmented reality technology, helping filmmakers and camera operators capture 360-degree content in a compelling way. The company utilizes rapid prototype capabilities to provide filmmakers with the latest virtual reality tools and creative solutions, including the live broadcast of VR footage.
"The timing couldn't be better to bring Franco on board as an advisor and we're so pleased to have him," said Michael Mansouri, co-founder and VP at Radiant Images. "His depth of experience and unique vision are a welcomed addition as we continue to push boundaries in VR and in all aspects of digital cinema."
Mansouri said he has often sought Lodato's advice and expertise with other projects and ventures over the years. "I have reached out and turned to Franco as an unofficial product innovation advisor a number of times when he was part of Motorola, Herman Miller and Pininfarina. It's great to finally have him involved in a more integrated way with us."
Lodato, 54, has been working in the field of Industrial design and product development for 30 years either though his studio Bionics in Action and most recently as the Chief of Product Innovation for Skylabs, a product design firm in New York. He has served as Master Innovator of wearable technologies for Google-Motorola and led design for Herman Miller and for Pininfarina in North America. Lodato also has helped shape innovation agendas for Motorola, DuPont, Coca-Cola, Ferrari-Maserati, Boeing, VSN Mobil and others.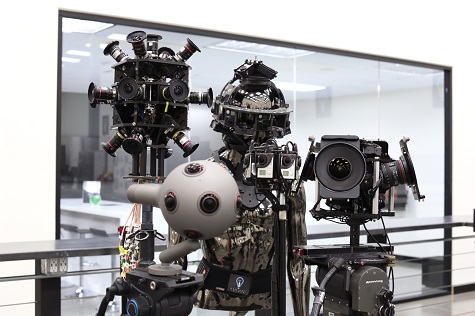 At VSN Mobil, for example, Lodato created, developed and implemented a product platform strategy and IP portfolio for wearable technology in the areas of biometrics health, sensing and monitoring, sports dynamics and telecommunications. At Motorola, he developed Android smartphones and tablet computers, Wi-Fi, 4G, push-to-talk and customized hardware solutions utilizing CDMA, UMTS and IDEN standards.
Lodato's many patents include the first wireless ECG, a multi-blade conformable razor (precursor to Gillette's Mach3), a Wrist Worn Sensor Platform and the Motorola i830/833.
Lodato, who holds an Honorary Doctorate in design, is a pioneer in the field of bionics, the theory and practice of nature inspired design, and is an expert in the interplay between design and technology. He is perhaps best known for his work in biomimicry, which has been critical to his many trend-setting products. In one of his projects, for example, a woodpecker provoked a fresh look at the design of an ice axe. In another, the exterior shells of lobsters and other crustaceans suggested a layered polymer design for the coverings of rugged cell phones.
Lodato said he was attracted to Radiant Images because both he and the company share the same guiding principle: simplicity.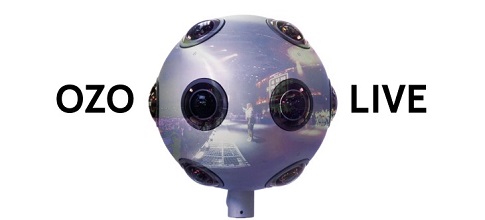 "Radiant's strength as a company lies in its ability to take complex concepts, such as VR technology, and find ways to achieve the simplest possible solution," Lodato said. "My role will be to nurture that mindset and take it a step further to find ways to enhance the VR experience down to the consumer level. Radiant is poised to become the leader in bringing this emerging, untapped area of VR to consumers."
Good design is always about achieving more by means of less – without cutting corners or compromising function, he said. "Sometimes, the best-designed component is the one which is not there because intelligent design has made it superfluous," Lodato added. "The art is to achieve the simplest possible solution to the problem without violating the inherent complexity of the task."
Lodato, who holds an honorary doctorate in Design from Universidad Nueva Esparta and an MSc in Bionics from Istituto Europeo di Design, has served as an associate professor at the University of Montreal School of Design, designer in residence at the University of South Florida, and visiting lecturer at the MIT Media Laboratory. He is the vice president of the Industrial Designers Society of America (IDSA), Florida Chapter. Lodato was founder of the pre-engineering program at American Heritage School Plantation, The Industrial Arts and Method Design Foundation and Miami College of Design.
About Radiant Images
Radiant Images is an award-winning digital cinema innovator and rental house providing creative solutions in 2D, 3D, VR and augmented reality, leading-edge cameras and equipment, and unrivaled client support, to the motion picture industry worldwide.
Radiant has a dedicated VR wing inside its facility at 2702 Media Center Drive in northeast Los Angeles. For more information about Radiant Images, visit online at www.radiantimages.com. Find Radiant Images on Facebook, Instagram and Twitter.
# # #