OZO Pioneer Program Giving Creative Minds Incentive to Take VR Content to Next Level
Radiant Images, one of first authorized resellers of OZO worldwide, also discounting OZO-related rental gear through end of April
LOS ANGELES (April 12, 2016) – An innovative program from Nokia is giving creative minds all the incentive they need to tap the power and potential of the Nokia OZO VR camera – and authorized reseller Radiant Images is offering discounts on OZO-related rental gear throughout April to help VR content creators achieve their vision.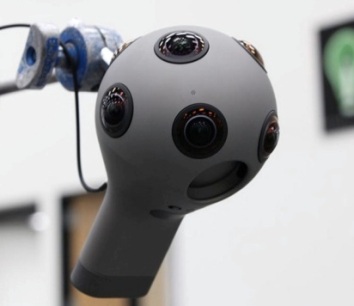 Under the OZO Pioneer program, filmmakers willing to share their creativity using the compact and easy-to-use OZO can get a $15,000 credit on their purchase of the world's first professional virtual reality camera system, either directly from Nokia or through an authorized reseller such as Radiant Images.
Filmmakers need to act fast. The OZO Pioneer program is open for application and purchases only through April 30, 2016.
In addition, Radiant Images (radiantimages.com), an award-winning digital cinema innovator and rental house, will discount by 15 percent OZO-related gear rentals to OZO Pioneer participants through April. The company, a market leader in providing cutting edge VR and augmented reality technologies, was selected by Nokia earlier this year as one of the first authorized resellers of the OZO.
Radiant technicians offer full training and demos on the purpose-built and intelligently designed Nokia OZO, which is taking VR capture and end-to-end workflow solutions to the next level. The camera, weighing less than 10 pounds, captures 360 degree and stereoscopic video with 360X360 surround sound via eight synchronized global shutter sensors and eight integrated microphones. OZO features wireless control and enables real-time monitoring with an efficient and time-saving playback solution. Radiant Images recently posted a new OZO test footage video.

The OZO is available for purchase at Radiant Images with immediate delivery and may also be rented along with accessories on a project basis by the day or week. Contact Radiant at 323-737-1314, info@radiantimages.com or via our online form to discuss your project and needs.
"Nokia is looking for Pioneers to use the Nokia OZO VR camera to create content that has never been imagined before," said Michael Mansouri, VP at Radiant Images. "Our expertise is in helping filmmakers reach new heights by finding solutions that eliminate roadblocks, so we look forward to working with OZO Pioneers to continue to unlock the potential of OZO."
The OZO Pioneer program is designed to recognize and reward achievements in creating innovative content. OZO Pioneer program participants, subject to qualification, receive a $15,000 discount off the $60,000 purchase price of the OZO.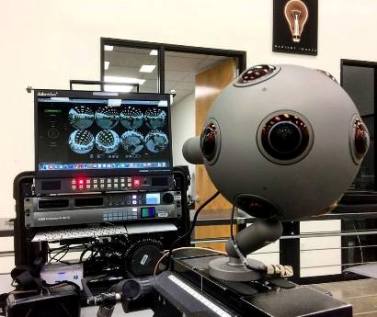 In exchange, each Pioneer is required within the first 90 days following purchase to provide one minute of footage that they created, and to take part in two feedback sessions giving their views on the camera. The finished VR content will be used by Nokia for marketing promotions, providing filmmakers with added exposure.
"We hope the Pioneer program will enable an even greater degree of experimentation and creative expression in a new medium that will radically transform the way people connect to stories, experiences, each other and the world around them," said Guido Voltolina, Head of Presence Capture, Nokia Technologies, in announcing the OZO Pioneer program.
Complete terms and conditions are available with the application.
Conceived at Nokia's R&D facilities in Tampere, Finland, OZO boasts the power of one: one single video files stores all video and audio date in perfect sync; one output cable; one internal battery and power with solid state drive recording cartridge.
OZO uses eight synchronized 2K x 2K camera sensors, and records to a 500 GB solid state drive that can hold up to 45 minutes of footage. Software built for OZO enables real-time 3D stereoscopic monitoring, and an innovative playback solution that removes the need to pre-assemble a panoramic image, a time-consuming process with previously available solutions.
OZO's recorded content can be quickly published for display on commercially available VR viewing hardware and it integrates into existing post production workflows including third-party color correction and stitching tools, dramatically simplifying content production at all stages. More information is available at ozo.nokia.com.
Radiant has a dedicated VR wing inside its new, 28,000-square-foot facility at 2702 Media Center Drive in northeast Los Angeles with access to an in-house engineering team and rapid prototype capabilities to provide filmmakers with the latest virtual reality tools and creative solutions.
For more information about Radiant Images, visit online at www.radiantimages.com and find Radiant Images on Facebook, Instagram and Twitter.
# # #